Abbeyhorn Shoe Brush with Natural Oxhorn Back
Abbeyhorn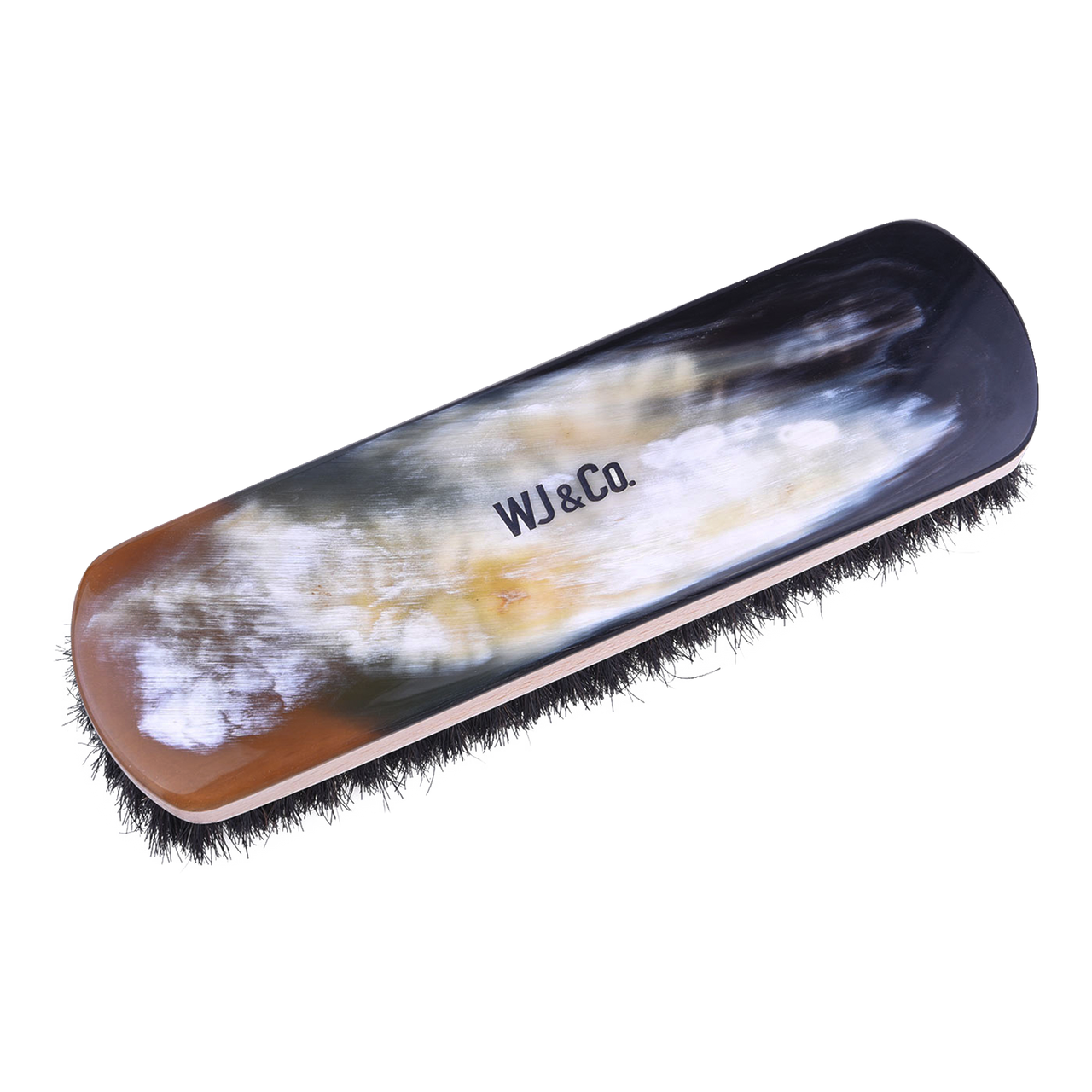 With over 250 years of expertise under its belt, Abbeyhorn continues to show how beautiful natural products can be. Using traditional methods, their skilled horn carvers crafted these stunning oxhorn backed shoe brushes.
Natural, ethically-sourced horn
Size: 7.5" (L) x 2.0" (W)
Select either black or brown bristles
May include Abbeyhorn gift box
Made in England
All Abbeyhorn products are handmade from natural materials. As with all natural materials, their true colours can vary greatly. We aim to provide the closest possible match but please contact us should you need more information on this particular product. Similarly, as each piece is hand made, the dimensions may vary slightly.