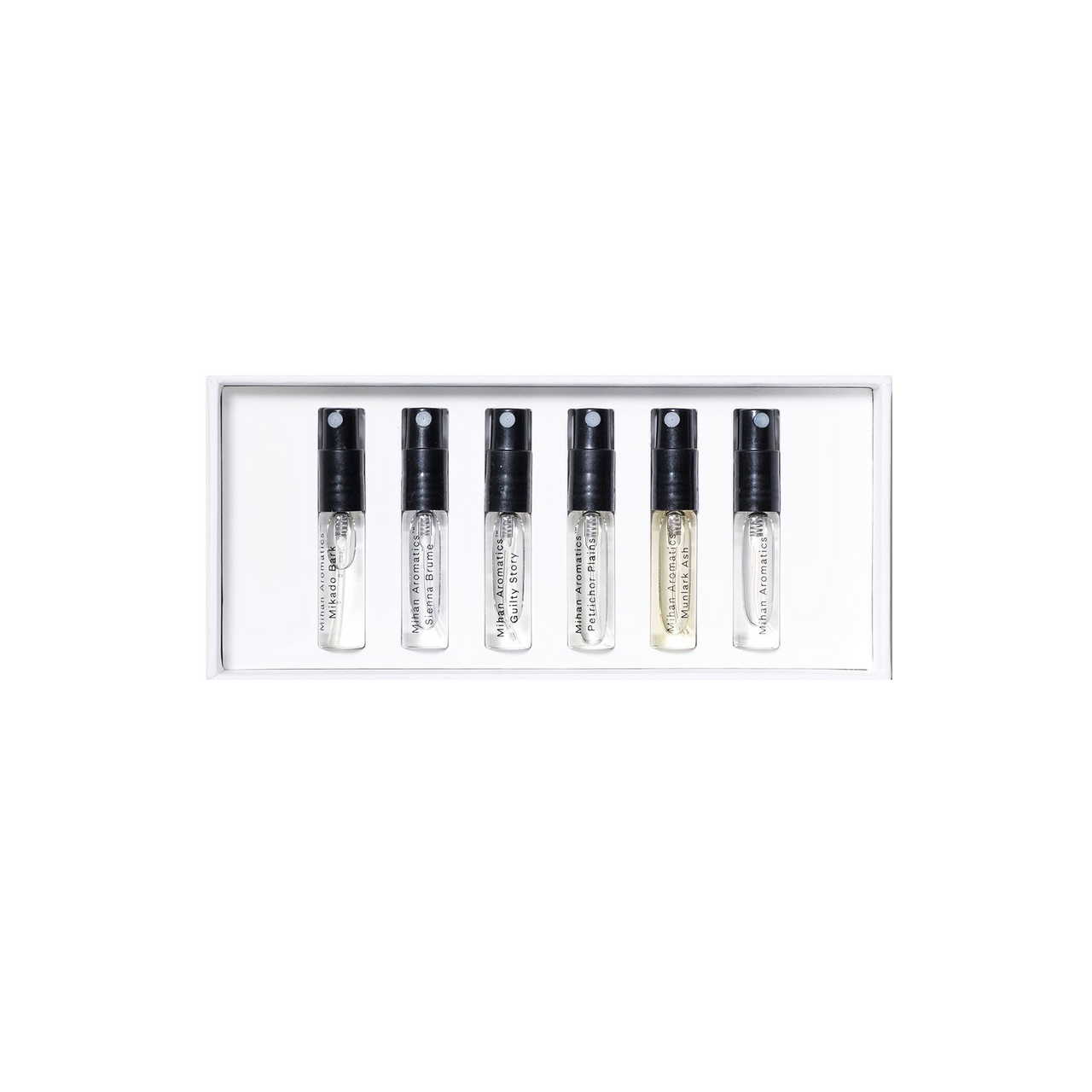 Explore Mihan Aromatic's full collection of parfums with this Discovery Set.
Included are 3ml vials of Mikado Bark, Sienna Brume, Guilty Story, Petrichor Plains, Munlark Ash and a sixth "untitled" surprise scent.
6 x 3ml vials
Eau de Parfum
Made in Australia
Shipping Restrictions: Mihan Aromatics can only be shipped within Malaysia.