Ring Jacket Double Breasted Sport Jacket 304 in Navy Wool with Gold Buttons
Ring Jacket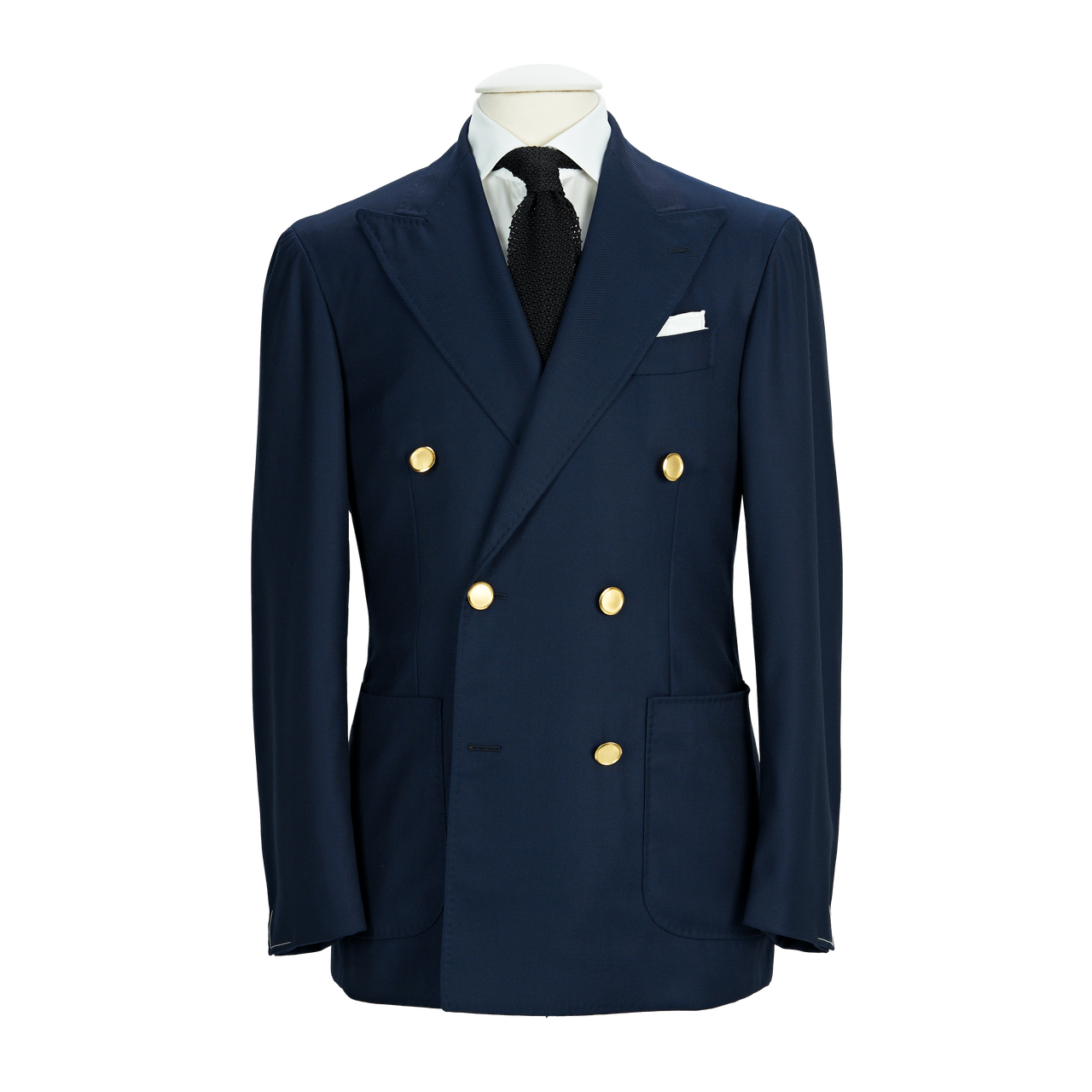 Soft and plush navy wool basketweave double breasted sport jacket with gold coloured buttons. Wear with a pale blue linen shirt, cream cotton-linen trousers, and snuff suede penny loafers for a sporty, tailored look.
Double breasted 6x2 front, peak lapels, half-lining and full floating canvas. Jacket sleeves are unfinished so that you can finish to your desired length.
Fabric is 100% wool, woven in Italy.
Double breasted 6x2 front
Peak lapels
Double vents
Welted chest pocket and patch hip pockets
Half-lined and full floating canvas construction
Jacket sleeves unfinished
Made in Japan
Product Ref: RT052F23X
Ring Jacket sport jackets are sized in EU sizing. Please refer to our size chart or contact us for assistance.