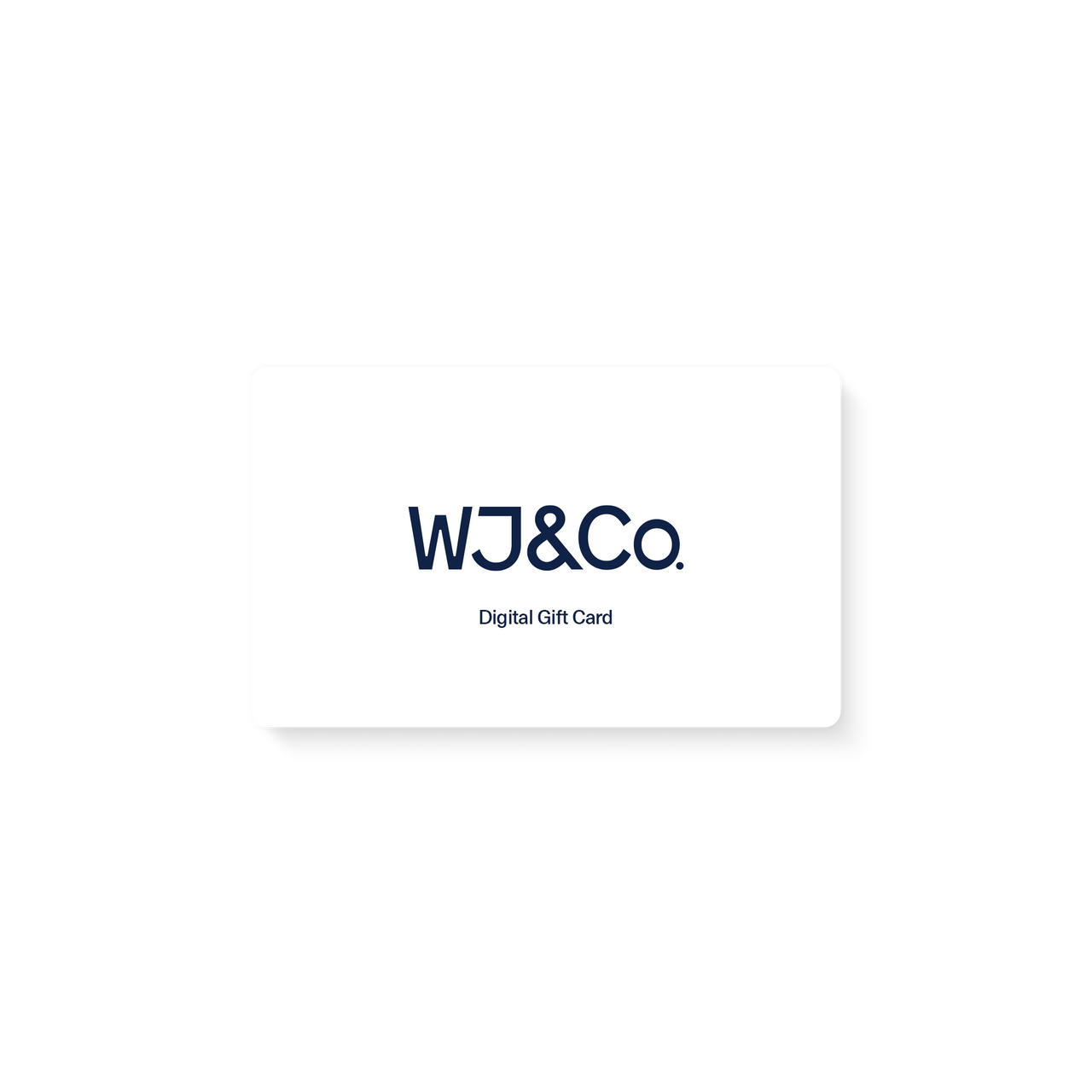 Give the gift that's guaranteed to fit.
Delivered directly to your intended recipient, this Digital Gift Card includes a unique gift code to be entered at Checkout. Simply enter the recipient's email address to relieve yourself the stress of finding the perfect gift.
This gift card will arrive within a few hours of order. It cannot be redeemed for cash and is only redeemable on purchases with the same currency in which the gift card was purchased. Valid for use at wjandco.com. No service fees or expiration date applies.